Control Valve Phase Camshaft Adjuster Gear For Audi Vw Skoda Seat A4 8d2 B5 Adr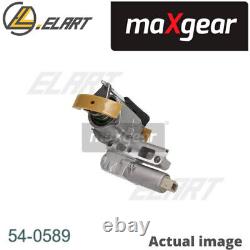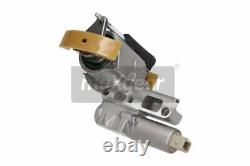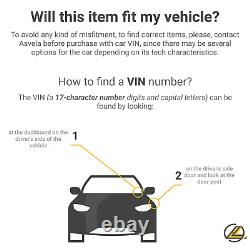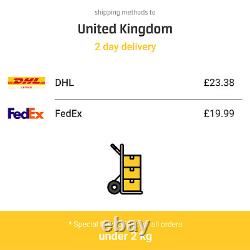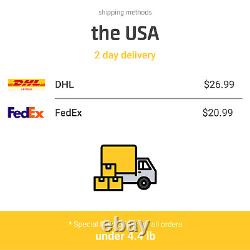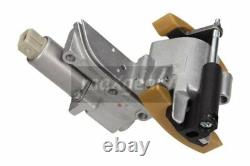 CONTROL VALVE PHASE CAMSHAFT ADJUSTER GEAR FOR AUDI VW SKODA SEAT A4 8D2 B5 ADR. All tech data details in the listings description section are provided from official manufacturers' tech databases. Thank you for your understanding. A4 / S4 Avant (8E5, B6). A4 / S4 (8E2, B6).
A4 / S4 (8EC, B7). 1.8 20V T 4.
A4 / S4 Avant (8ED, B7). A6 / S6 (4B2, C5). 1.8 T Cupra R. A4 Convertible (8H7, B6, 8HE, B7).
A4 / S4 Convertible (8H7, B6, 8HE, B7). A4 / S4 (8D2, B5). GOLF Mk IV Estate (1J5).
1.8 GTi Cup Edition. A6 / S6 Avant (4B5, C5). You can use YMM compatibility chart, but we want to pay your attention, that it was made as a general guide only. If you have doubts, questions regarding fitment or any other requests, please, contact Elart tech support for assistance. Strictly important to provide VIN code and detailed car information with your request since there can be different options for your car specific tech characteristics.
The VIN 17-character number (digits and capital letters) can be found by looking at the dashboard on the driver's side of the vehicle or on the driver's side door and look at the door post. Packages sent by courier require signature. If you need our assistance, please let us to know. If you see that the package that courier tries to deliver is damaged, please fill up the claim form or do not accept it. NOTIFY US right away, we will arrange a replacement/reimburse your order A. Items that are sent in vacum or lubricated film cannot be opened if the retuns is issued.
Please let us to know if you have not received our feedback, we will give feedback manually. This item is in the category "Vehicle Parts & Accessories\Car Parts & Accessories\Engines & Engine Parts\Valvetrain Components\Valves".
The seller is "elartcom" and is located in this country: LT. This item can be shipped worldwide.
Reference OE/OEM Number: 8D2 B5 8D5 8L1 4B2 C5 4B5 8N3 8N9 8E2 B6 8E5 8H7 8HE B7 8EC 8ED, 3B2 1J1 9C1 1C1 3B3 3B6 1J2 1J5 9N 1U5 1U2 3U4 1M1 6L1 1M2 3R2, 3R5 ADR APT ARG AVV AWT AUM ARY AMK ARX APP AUQ BAM AJP AQE ARH, BVP BVR AVJ BFB BEX AWV AWU BKF AWP BNU BJX BBU BKV CFMA 3RG, 13404 A.A YS006322 ACDELCO 25185910 ALFA ROMEO 555 560 90, ASAM 71836 ASHIKA 1280WW05 AUTEX 654166 AUTLOG RT1658 RT1783, AUTOKIT 0381085 381085 AUTOMEGA 1063400558 160094210 160110010, V28011063400558A AUTOTEAM A05744 BASBUG BSG65615007 BSG65615011, BREDA LORETT CR3685 TOA3685 BSG BTA E2F5357BTA CAFFARO 30400, CALIBER 20569 DAEWOO 55563512 96802494 DAYCO APV2500 DELLO, A178352A 013006360485A 013013400268A 011063400558A, 013163400558A DENCKERMANN P222010 DOMINANT OP63400558, OP13400268 OP63400558S FARE SA 5171 FAST FT44568 FEBI 27818, FEBI BILSTEIN FENOX R54110 FIAT 5555 6090 FIATALFALANCIA, 55556090 FLENNOR FS99475 GATES T38433 780821333 T39160 T39291, 12290009 GENERAL MOTORS 55350422 25191534 GK GMB GTA0240 HEPU, 153161 HSC 73040 HUTCHINSON T0356 IBERIS IB5021 IB5212 INA, 534014710 IPD JAPANPARTS TSW05 JAPKO 128W05 JP GROUP 1218201600, KAMOKA R0104 KM INTERNATIONAL FI14360 KRAFT AUTOMOTIVE 1221615, LPR AA10199 LUCAS ENGINE DRIVE LA0393 LYNXAUTO PB5022 PT3033, MAGNETI MARELLI 331316170317 MAPCO 24759 MAXGEAR 540589 540841, MDR A178352A MTP4W05 MILES AG03007 AG00289 NAKAYAMA TT23003, QA39020 QB90001 NPS D110O02 OPEL 6340 552 6340 558 0636319, 1340268 6340558 OPTIMAL 0N1799 0N1799S OSSCA 11822 PATRON, PT35260 PEMEBLA JAPTSW05 PROFIT 10144350 QH BENELUX QTA1283, QUATTRO FRENI QF00100127 QF00100254 QUINTON HAZELL RUVILLE, 55357 SASIC 1626017 XSAS1626017 SAT ST55563512 SKF VKM35260, VKMA35260 VKMA35261 VKMC35260 VKM60016 SNR GA35365 SPIDAN 66357, STARKE 125404 125405 STARLINE RSD14710 STEIN ST1340268 STELLOX, 0340258SX 0340294SX SWAG 40927818 TECHNOX TP21434
Brand: MAXGEAR
Manufacturer Part Number: 54-0589
EAN: Does Not Supply
UPC: Does Not Supply