Indoor Car Cover for ALFA ROMEO 156 GTA (2002 2005)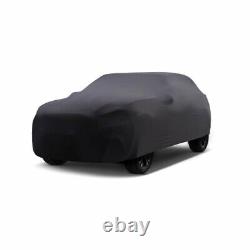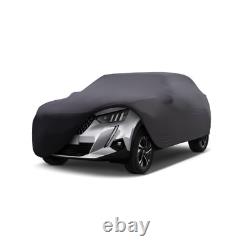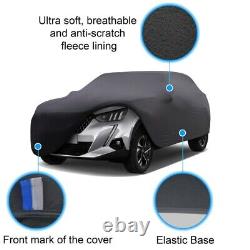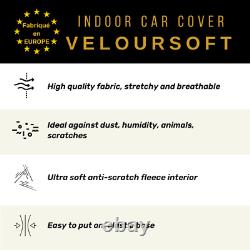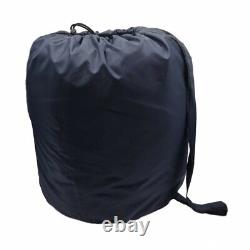 Inner cover High quality, stretch effect, breathable. This high quality interior car cover will protect your ALFA ROMEO 156 GTA (2002 > 2005) from micro scratches, minor bumps, dust and animals. This cover is ideal for indoor storage of your vehicle.
Made of 95% polyester and 5% elastane, it will perfectly fit the shape of your vehicle and will be solidly maintained with the help of the elastics on the contour of the cover. The double stitching allows the cover to be held in place better but also to be more resistant over time. With its 165gr/M2, the fabric of the cover is very resistant and light, it will be very easy for you to put it on and take it off alone, a marker indicating the front of the cover is present inside. Ultra soft and durable interior car cover perfectly compatible with your ALFA ROMEO 156 GTA (2002 > 2005). Breathable, anti condensation, anti dust and anti scratch. Satin exterior and ultra soft fleece interior, will gently polish your bodywork. Will effectively protect your vehicle against micro scratches, dust, animals or small shocks. Easy to set up, washable at 30°, storage bag, European manufacture.